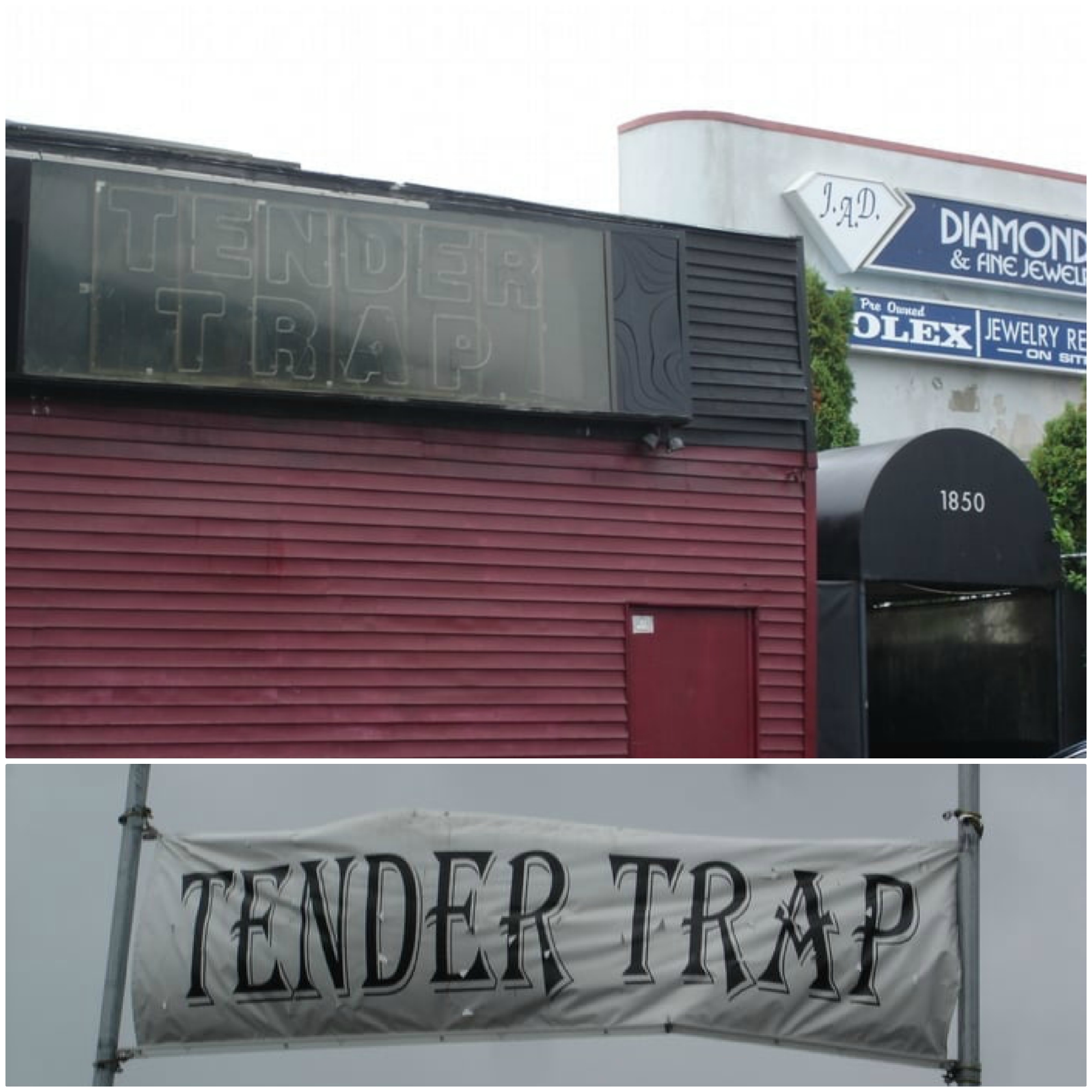 Tender Trap Closed
Tender Trap closed permanently aka The Blue Rhino located at
1850 E Jericho Turnpike, Huntington, NY 

after operating under a variety of names. 40 plus years of providing topless entertainment to western Suffolk County communities they too have danced their final dance. It was brought to our attention recently. Due to the fact we are in Nassau County we were late to receive this update.
While being competitors the management of Billy Deans Showtime Cafe is sadden when anyone in our industry closes the doors because it leaves to many folks unemployed.  Not knowing the exact reasons why they shut, we were aware the facility had extraordinarily high rent.  Because of rent and a severely mismanaged operation plus all the other business challenges girly club owners are faced with apparently led to it's demise.
It truly is another sad day for the industry. Gentlemens Quarters Closed  as of recent and the Tender Trap is another causality in the strip club scene.
As of today, Long Island has fewer than 9 legally operating Gentlemens clubs in Suffolk County. Mirage, Gossip, Crystal Cafe, Secrets, Carousel, Blush, The Scene, Oasis, and Temptations. Of course there is just Billy Deans Showtime Cafe left in Nassau County.
Extraordinary expenses, taxes and mismanagement indeed tend to be the leading factor as to the demise of many of Long Island strip clubs with the Tender Trap being no different.
Our operation is a small mom pop business and has been run by the same owners since its inception in 1998. Because of our strict management policies we believe it has kept us the #1 Gentlemen's Club in Nassau County. The Tender Trap will be long remembered as it was a Suffolk County institution.
Do not be fooled. Managing an operation such as the Tender Trap or any Gentleman's club is no easy task. Therefore credit is due to a business such as the Tender Trap to have survived for 40 years without owning the building. The adult entertainment business is not a walk in the park!
Whether it is a fun night out with friends, bachelor party, birthday party or a place to chill out and have a few cocktails we are here for you. As always we are female friendly and the best strip club in Nassau County!
Billy Deans Showtime Cafe is open Thursday, Friday and Saturday evenings at 10PM. 516-783-0003
Another Club Bites the Dust. Blue Rhino A.K.A Tender Trap Closed