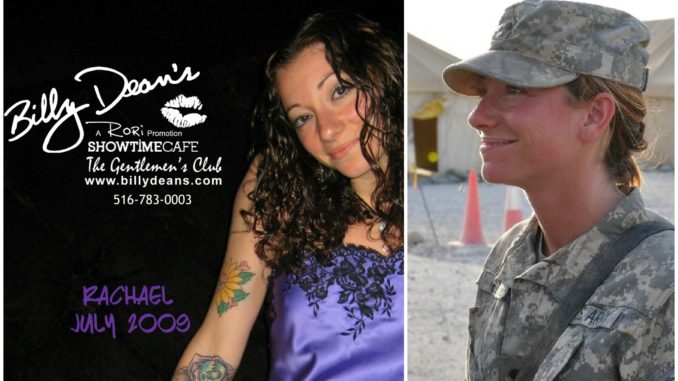 Army Billy Deans Veteran, Rachael was a distinguished employee the club is immensely proud of. Before joining our team Rachael owned a small local tavern "Reds" in Freeport, Long Island, New York. After moving on from that enterprise as a bar owner Rachael worked with us on and off for 2 years.
Racheal's next career she chose to serve proudly in the United States Army. She spent several years as an enlisted woman. Hence all of us at Billy Deans have been extraordinarily proud of her service to our country. Billy Deans Showtime Cafe supports our Veterans. Because of the service they provide we are immensely grateful to all service personnel the military provides for the citizens of the USA. Rachael now lives in Texas with her two dogs and owns her own home. Another fantastic individual to have been part of our great team.  If you are an Army Billy Deans Veteran https://www.army.mil/ please reach out to us so we may highlight you in one of our blogs 🙂
While Rachael was employed with our organization we were proud to have her as both a terrific bartender and Hot Oil Wrestler. She was a role model employee, with a washboard stomach and  killer body. It was no surprise when she enlisted. She comes from a long line of a military family. We will always have warm regards for her looking back at the time she spent with our organization.
Dancing, Hot Oil Wrestling and Foxy Boxing has had great rewards for our staff!