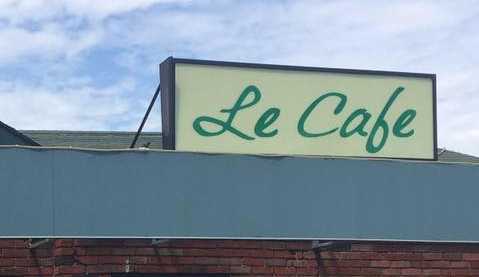 Le Cafe 107 Bethpage Closed
Le Cafe 107 Bethpage closed after 40 years. This strip club has joined the long list of  Gentlemens Clubs on Long Island which shuttered. In other words the strip club is no longer open according to Yelp reviews. https://www.yelp.com/biz/le-cafe-107-bethpage
Le Cafe 107 was known best as Long Islands #1 titty bar. Above all it was remembered for the lack of American strippers.
At Billy Deans Showtime Cafe we operate a different type of facility. The general public thought of us as one in the same. Le Cafe 107 Bethpage has joined the many clubs who  closed during the last few years in Nassau and Suffolk county. The Tender Trap, a.k.a. Blue Rhino of Huntington, Seductions in Hempstead, Gentlemens Quarters in Baldwin. You can read about some of the clubs here: https://www.billydeans.com/gentlemens-quarters-closed/  The list is quite long. It is another sad day for our industry because we remember our fellow Gentleman's clubs fondly. Above all we  stand united in protecting "Freedom of Expression" of live entertainers and preserving the rights of  these facilities to operate.
We as always strive with the ups and downs of the industry. 42 years in the entertainment field has left us the sole survivors of female strip clubs in Nassau County, Long Island. We would have never imagined. Taste of Honey, Bare Necessity, Runway 69 are just a few that come to mind. Billy Dean and Rori Gordon have mastered reinventing the always changing environment. Remember us after your next concert or sporting event at Nassau Coliseum. Are you in town on business? Plan a visit and enjoy a cocktail and dance with one of our pretty blonds, brunettes, Hispanic dancers.
In conclusion, Billy Deans Showtime Cafe is the ONLY remaining gentlemens club  in Nassau County. Therefore as a result we are planning an upcoming celebration in the near future honoring our longevity. We will be open 24 years in just a few weeks and wish to thank all our guests for such tremendous support!