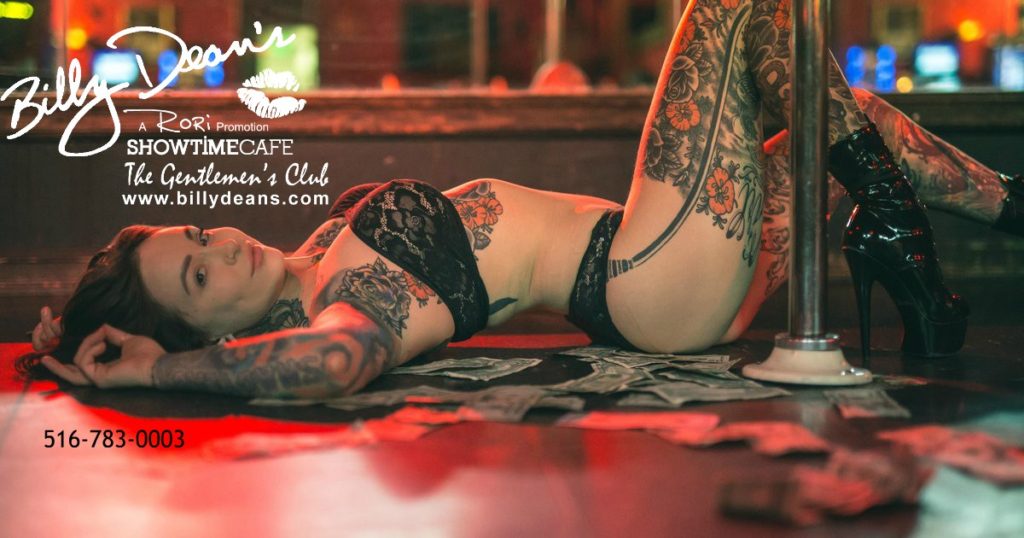 Strip Club Dates
Anniversary and Birthday spice found right here in Nassau County! Are you searching for something a little sexier to do on your Anniversary or HIS Birthday?
For the many open-minded women, we have a facility which is just what the Doctor ordered for your Anniversary evening. Be daring, be bold, be original and give him something he never expected.
Instead of "catching a show" equal to seeing a play on Broadway or possibly the Rockettes, try visiting a strip club and catch a strippers show.
What could be considerably more fun would be having a romantic dinner, we highly recommend Matteos in Bellmore http://www.matteosbellmore.com/ and then offer to drive from the restaurant to our facility less than a mile away. A super sexy idea would be blindfolding your man and not let him know where you are taking him! We love role-playing and would be happy to assist. Just give our office a call 516-783-0003. We will have one of our dancers meet you at the door then accompany your man inside without removing the blindfold. You can even pay for a lap dance upfront when you pay your cover charge and surprise him with the girl he ultimately chooses, or you can get a double-dance where one of our dancers will dance for the both of you at the same time. Super steamy, not your usual boring evening.
If your man is the shy type, sitting stage-side could be very enticing. Our gals are very entertaining to watch and are very skilled at seductively romancing the both of you simultaneously.
It is not necessary to tell your friends, they can be very judgmental. This is something you might just want to keep between you and him. Aren't you even curious? This way you can see how the facility operates and certainly please your man at the same time. Most men would think the world of you; being so creative. We know as we have 3 to 4 Anniversaries couples a month, we must be doing something right 🙂
Our strippers are fun, most of them are great conversationalists. We think of them as therapist without a license.
Strip-club dates have become a more popular outing for couples.
At Billy Deans Showtime Café we have seen the trend of couples in the audience growing over the last few years. Many couples attend just to hang out however other couples may want to spice things up. Everyone is different.
Our girls are trained when dancing for couples is to have a conversation with them before getting down to business — especially the lady.
Our girls generally speak to the woman first. It is important for our female guests to be comfortable because you are not in your element.
Generally, the environment we present lends to more intimacy when you leave our facility. It is certainly worth a try, especially if you have never been to a strip club before. Billy Deans Showtime Cafe is located at 1538 Newbridge Road, North Bellmore, Nassau County, Long Island, New York.