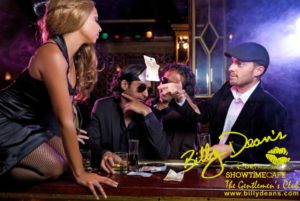 Gentlemans Clubs Search Term Tuesdays.  Gentlemens Clubs is a preferred term when someone searches our business. The club will be publishing informative search term blogs sporadically. This blog is to educate the public on how searches work. It is the way guests find us on the World Wide Web. Whether searching from a cellphone, tablet or computer,  terms people use to search are significant. Regardless of how much advertising management does, it can not change the terminology individuals use to describe this niche business. This is because different slogans are ingrained into the public's perception as what a business such as this is described. Most nicknames are unflattering, for instance Titty Bar. Fortunately these nicknames ultimately bring new guests to our site.
Gentlemans Clubs has been used in conjunction with our company logo for 20 years. It is unfortunate and not up to us which terms the public choose while searching to watch beautiful women dance. We pray they find our website. A disclaimer is located on the landing page of www.billydeans.com. It reads as follows "Due to local municipality regulations our "dancers" appear on our stage in their costumes, which are g-string and pasties and do not disrobe." "We use the term "stripper or strippers" on this website for search optimization purposes only.
Not familiar with search optimization? SEO is the science which determines how search engines rank our websit. Because we wish to be found at the top of the page, as we always need to get the word out. Blogging is a trial and error skill. We hope our page stands out among the trillions of webpages and you find our site. The actual search terms or keywords typed into search engines are hopefully the ones Google https://www.google.com/ prefers and you our target audience locates us. This fact is what will attract anyone looking for a club with girls dancing in hopes they land here and find us on the World Wide Web.
Best Strip Club on Long Island is the number one term and Best Long Island Bachelor Party the second highest ranking in which people are directed to our website. Through Google the search engine tracks how guests find us.
Obviously you managed to land here the club with beautiful  dancing women. A visit to  Billy Deans Showtime Café, Bellmore, Long Island, New York. certainly is in order 🙂