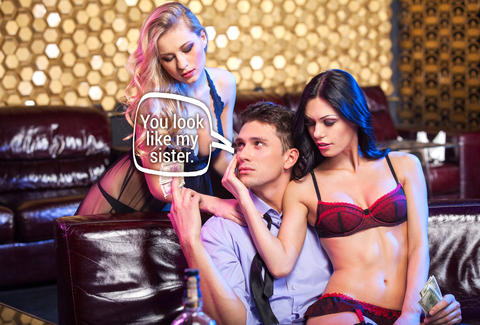 Virgin strip club patron, what is it all about? This is not a silly question to ask. A gentleman or lady at one point in his life will have attended a strip club for the very first time, hence at Billy Deans Showtime Café, we call them Virgin Strip Club Patrons because this will be the very first time they have attended a Gentlemens Club.
"I went to my first strip club for my birthday a few weeks ago and had a blast." Jimmy, told one of our dancers. Of course, he was just old enough to drink, however he bold enough to tip the ladies, and purchase a private lap dance.
He absolutely loved it. Jimmy had never seen anything like it. " I never met many girls and I am shy. When I first walked in, I was in awe.  The lights, music and the most beautiful women."
When he was asked how he liked getting his very first lap dance? He simply blushed.
Jim had a dance with Savannah, and of course was smitten. He is starting college in January at SUNY Farmingdale. Jimmy said he saved his money for his big Birthday evening and attended with his two older brothers who regularly frequent Billy Deans Showtime Cafe.
"I really haven't met anyone as there was no one to meet in high school. I'm hoping college will change that" he told Savannah. She said he was a perfect gentleman.
When the girls asked if he was going to come back and visit again soon?
He stated "I'm 21, I certainly hope too, this is the Best Strip Club!"
For your first experience at a strip club or the greatest place for your birthday party, make sure you think about stopping by for a visit no matter what your age 🙂 Billy Deans Showtime Cafe, Bellmore, New York.