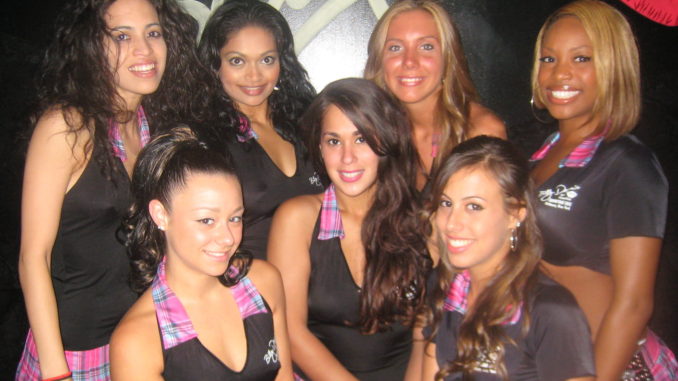 Seeking Girls For Stripping Positions
Summer has ended openings available.
Sadly, we lose many of our college sweethearts who are heading out of state to continue their studies this time of the year which means we are seeking girls for stripping positions.
What does this mean to you?
Billy Deans Showtime Café is looking out for a few new dancers. Every year at this time we say good-bye to some of our best entertainers. If you are looking for employment, this is a great time to reach out to us. If you are from out of town and new to the area, possibly attending one of the local colleges, make sure you contact us.
Positions are available Thursday, Friday and Saturday evenings. We are seeking outgoing gals with great personalities. Sales ability is a huge plus, however you still receive on the job training by one of our more experienced gals who will be able to learn how to close a deal. All our gals are trained by one of our employees and no experience is necessary.
You will have the opportunity to work for a woman owned facility!
Punctuality and reliability is extremely important, if you can not fulfill these extremely important requirements, please do not apply. Before you know it, the holidays will be here, and you will be in need of money for Christmas gifts.
Reach out to Ms. Rori Gordon who is the owner of the club. Send her over a photo in a bikini along with a head shot, body shot, include your height and weight to her private email address, rori@billydeans.com. Do not forget to tell her what town you will be commuting from along with a contact phone number and the transportation you will be using to get to and from work. Perhaps you would like to check out Ms. Gordon video speaking to gals interested in dancing https://www.billydeans.com/employment/
What makes Billy Deans Showtime Cafe different for stripping positions?
We welcome newbies. We prefer them, this way we can teach them the "Billy Dean" way. If you have ever considered working in a true "Gentleman's Club" this is your chance. Living on Long Island is one of the most expensive places to live in the United States. Call us today if you are struggling to pay your bills as in a very short period of time you can be making excellent money…if you have what it takes. Personality, reliability and the ability to get along with others.
The club is seeking to hire a few new faces, one of which may be you.
Billy Deans Showtime Café is the only Gentleman's Club left in all of Nassau County. CW Post, Nassau Community, Hofstra University, Farmingdale and another half a dozen schools are close by. We are conveniently located to all of them. Therefore we are a 5 minute ride away from the LIRR, taxi or Uber.
Do not delay, we are seeking our Freshman class today.
Looking forward to OUR next class of 2019! Because you expressed an interest in dancing perhaps you would like to read further one of our dancers experience https://www.billydeans.com/pt-1-working-in-a-strip-club/
We are open Thursday, Friday and Saturday evenings, The hours are short however the rewards are spectacular. Looking forward to meeting you soon!