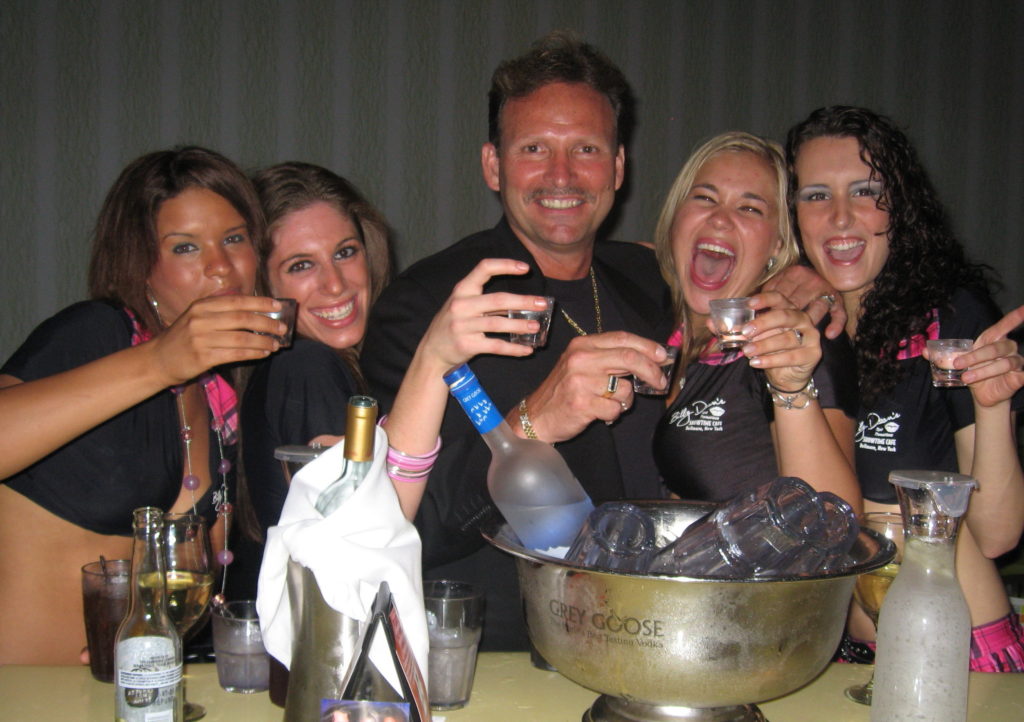 Schools Out and Sexy Strippers are wanted @ Billy Deans Showtime Cafe. Who can resist these adorable sweethearts from a summers past dressed in Billy Deans school girl costumes? Karina, Alyssa, Ashley and Crystal. These four ladies were some of the best promoters and entertainers. As a result they made money and had fun. Pictured here with one of the two club owners is Billy Dean. For instance, these ladies were chosen to promote the special school-girl night therefore receiving a VIP treatment as guests of this famous club and restaurant "FOUR"now known as Refuge https://www.refuge110.com/ located at 515 Broadhollow Road in Melville.
If you can sell and are looking for a fun summer job give the office a call. For instance, the club prefers girls with no experience because can train you the "Billy Dean" way. Here is a link to our employment page if you are interested in more information https://www.billydeans.com/employment/
Certainly this is a great job to pay down college debt. Most importantly if you need to make serious money and are unemployed it is a great opportunity to get out of debt however you will need a social security card and state photo ID.
Schools Out and Sexy Strippers are wanted. Our girls enjoy working for our company because of the safe environment. Billy Deans partner is a woman therefore understands the scary first steps of becoming an entertainer. In addition you can meet Ms. Rori Gordon here: https://www.youtube.com/watch?time_continue=1&v=pyzyV9gGhG8
For instance, receive a head start on our summer hiring, by picking up the phone and calling today. The office number is  516-783-0003. Calls are accepted between 3pm and 7pm ask for Steven. Because you may receive voicemail, leave a message with your phone number therefore one of the owners can get back to you.
A Craigslist add has just been published therefore you must act quickly .https://longisland.craigslist.org/fbh/d/bellmore-schools-out-for-summer-billy/6867981978.html
Looking forward to a great summer 🙂