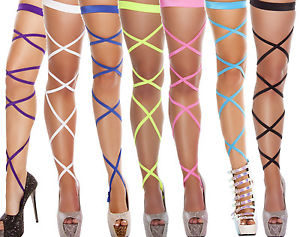 Gentleman's Club Etiquette, now don't laugh but being a gentlemen in a strip club can make a huge difference in the way the ladies treat you.
Tipping $1's on stage is perfect, but if you tip a $5, that entertainer will find you as soon as she is off the stage rotation.  If the girl that is dancing is a club favorite; make sure you pay for her dance in advance so you will be the first when she comes off the stage to get your lap dance. FYI it is polite to tip ALL the entertainers when they are on the runway stage…this would be the time for one dollar bills.  If you have no intentions of tipping the girls that are on stage make sure you give up your seat to someone who will tip. It is common club courtesy to take care of the girls if you sit stage side.
Another important detail of Gentleman's Club Etiquette is deciding before you arrive to the club, the amount of money you would like to spend.  Keep in mind that what you spend on beverages would be the same at any bar. Cocktails in a girly bar is no different. You then need to figure out  how much you want to spend on the entertainers.  Get that dollar amount in your head then into your pocket and add $25. If not you will be running to the ATM all night!
The girls are at the club for a reason and so are you. Like any club if you are spending time talking to one of the ladies make sure you offer to buy her a beverage. It is no different than if you were at a night club, you are engaging conversation with beautiful women and taking up there time. It is proper etiquette and NO our girls do not get a cut of the beverage sales. After 10 minutes if you like the lady a lap dance is surely in order. Unfortunately our ladies are generally newbie's and most of them will never ask you so it would be up to you to ask her. It is one of the reasons our club, Billy Deans Showtime Cafe is so popular.
Here is a very helpful pointer: do not wear anything that lets your "junk" hang out. DO NOT pull anything out of your pants; our ladies will NOT appreciate it and will not finish the dance. If you act inappropriately you will be tossed immediately from the club with no refunds on your dance or cover charge.
Believe it or not personal hygiene is important to our ladies. Just like you want them to smell good and look pretty it is really nice if you go out of your way to do the same.
Be polite. I always tell our guests to treat our ladies with respect, you can never go wrong. Getting a lap dance is not 'getting some,' or anything like that. Keep your language clean. Show respect and it will get around to the other girls that you are NOT a douche bag. Remember if that stripper was your sister or your mom you would not want them to be disrespected. It should be no different for the girls that are performing.
Keep your money in your shirt pocket. Leave your cell phone with a friend; nothing is worse than losing it when you are getting your dance and reaching for a wallet isn't smooth. Have your tip ready; put it in her hand, and say, 'Thanks' it was really a great dance'". Oh did I forget to tell you all the girls work for tips? Well in case I forgot let me remind you OUR LADIES WORK FOR TIPS!!
The Staff at Billy Deans Showtime Cafe